Thoroughbred Financial Solutions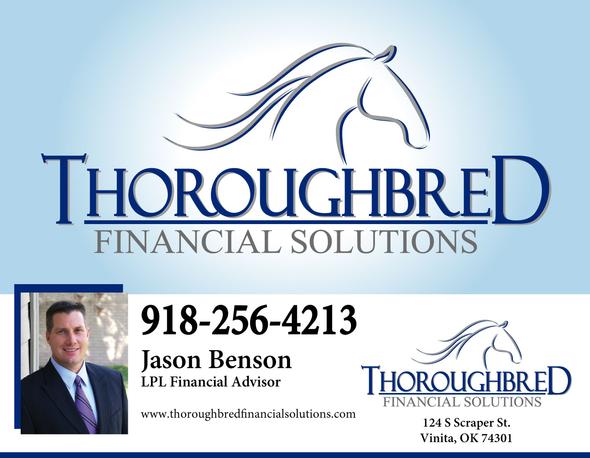 Welcome to our website, where you will find the information, resources and service, to help guide you through your decisions with your investments. Jason Benson is an Investment Advisor Representative of LPL who has been in the industry for more than 15 years with focus on individuals and families, trusts and foundations, and corporate retirement plans. Jason and his team offer comprehensive financial planning services and recommendations.
Come meet Jason Benson and his team and let us help you move towards your desired financial goals in life.
How much do you need to save each year to meet your long-term financial goals?

Will you be able to afford nursing home care?

How much will it cost to pay off a loan over its lifetime?

Estimate of the maximum amount of financing you can expect to get when you begin house hunting.