Thoroughbred Financial Solutions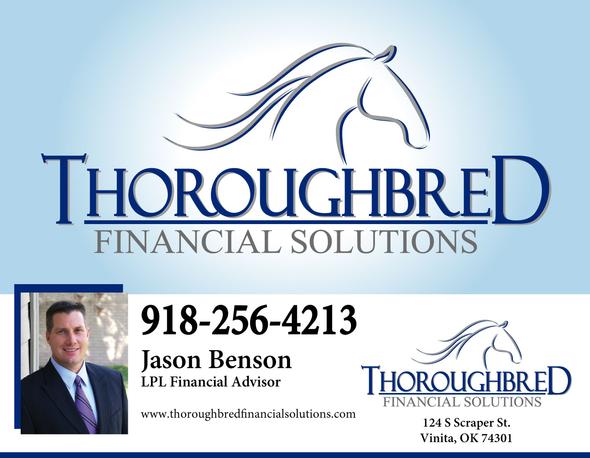 Welcome to our website, where you will find the information, resources and service, to help guide you through your decisions with your investments. Jason Benson is an Investment Advisor Representative of LPL who has been in the industry for more than 15 years with focus on individuals and families, trusts and foundations, and corporate retirement plans. Jason and his team offer comprehensive financial planning services and recommendations.
Come meet Jason Benson and his team and let us help you move towards your desired financial goals in life.
States hold unclaimed property for about one in 10 Americans. Here are some online resources that may help you find out if you're one of them.

How do you see your retirement? This article provides some guidelines to help you develop a well-defined retirement vision.

An inversion of two-year and 10-year Treasury notes has preceded each recession for 50 years. This article looks at the current yield curve and what it might mean for the economy.

Have you thought about starting your own business? Here's an overview of some important first steps in the entrepreneurial process.